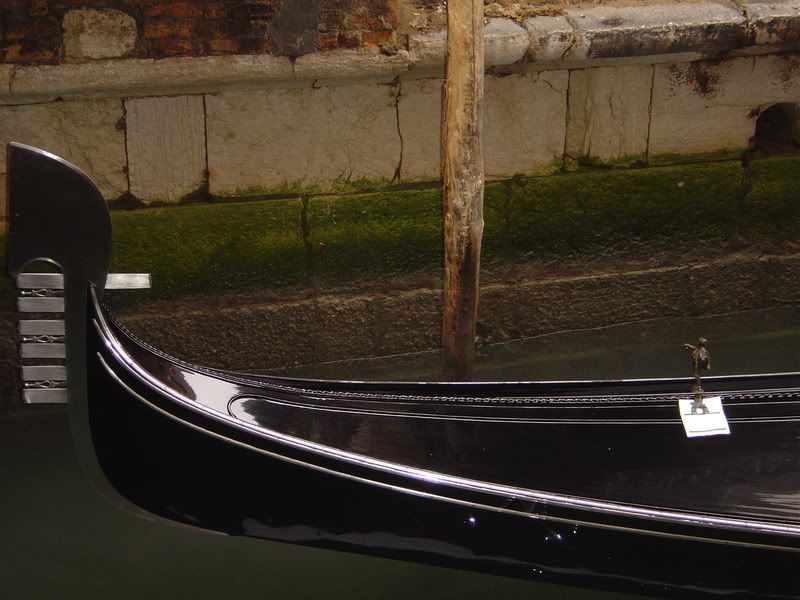 - Venice is not Italy. Venice is Venice.



Campo San Giacomo di Rialto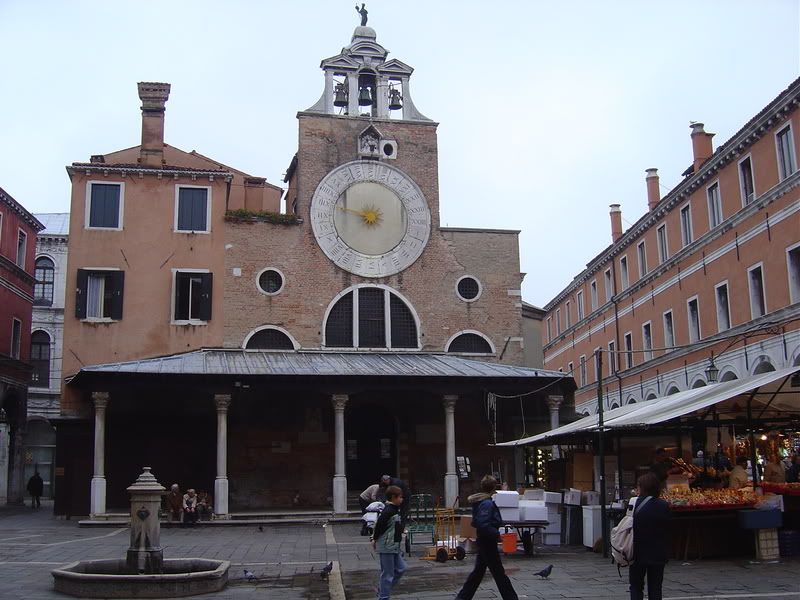 - We wandered and meandered our way on foot to Piazza San Marco. There are other photos from these random walks, but I wanted to get the postcardy stuff out of the way. The above is the little Campo before crossing the Ponte di Rialto into the San Marco district.



Ponte di Rialto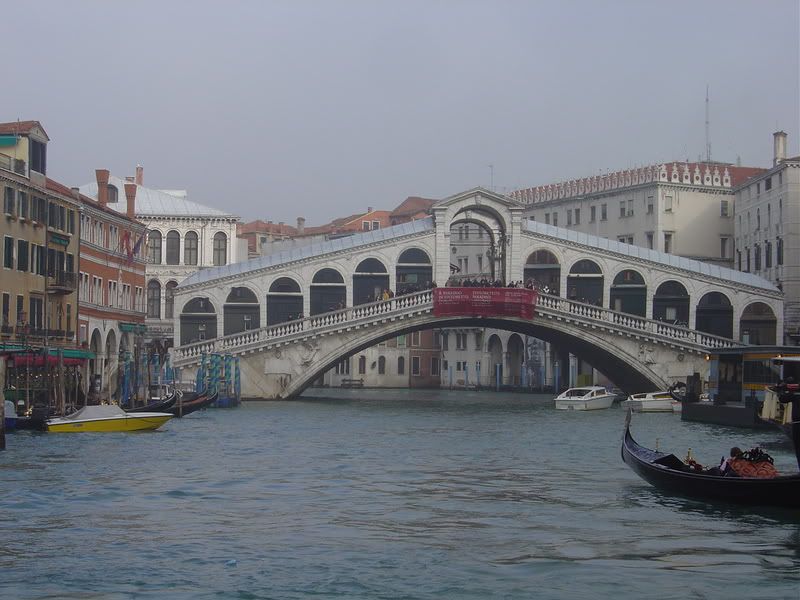 View of the Canal Grande from Ponte di Rialto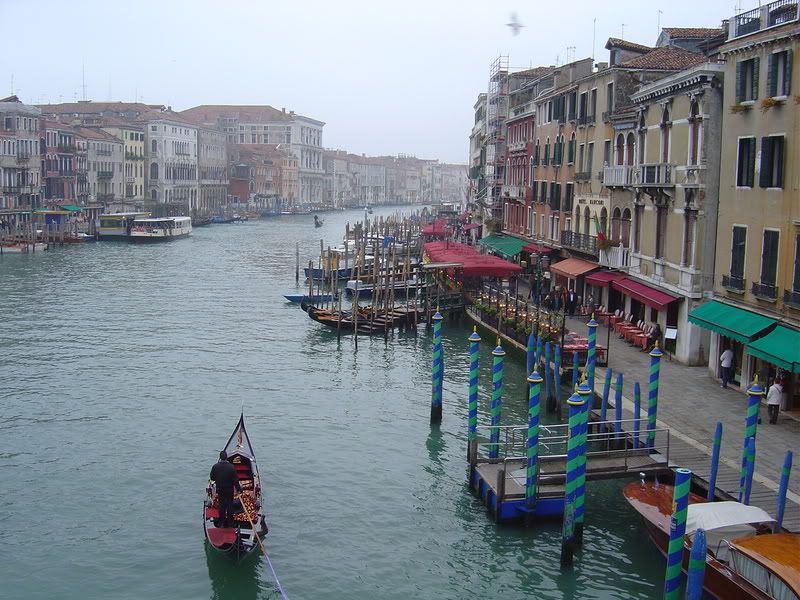 - The Ponte di Rialto is covered in a bunch of little shops. It's another of Venice's 3 bridges crossing the Canal Grande. My particular interest was Rivoaltus Leggiatore, a bookbinder. I picked up a really nice leather bound, pocket-sized journal and a caligraphy pen made of blue glass.



Pigeons!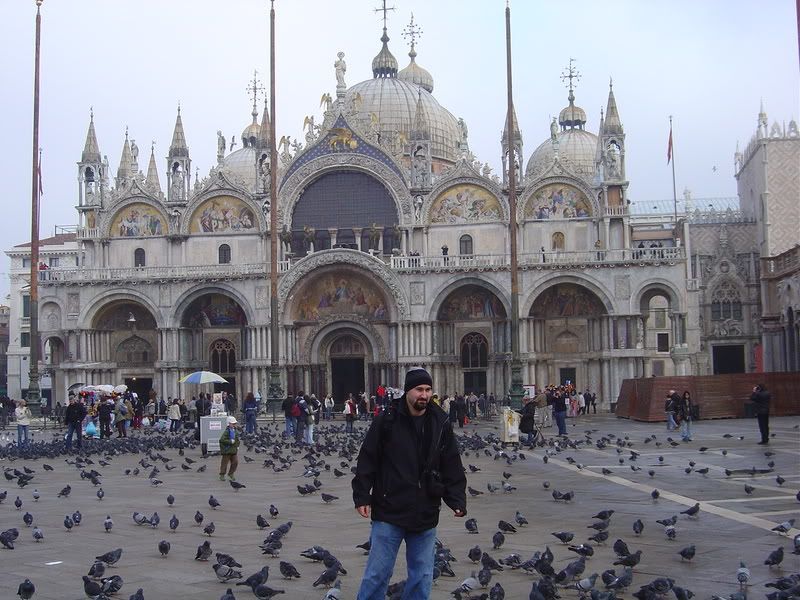 - They're aggressive. I didn't want to deal with them beyond a photo. They'll walk into shops like it ain't no thang. It's funny.



Basilica San Marco & Campanile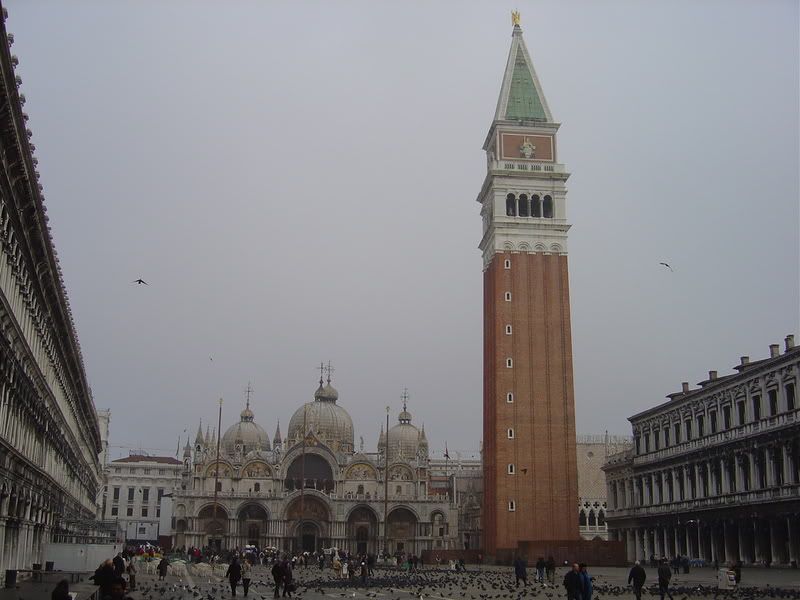 - In retrospect, I wish we had spent more time in the Basilica. We rushed it a bit. It was dimly lit and covered in gold mosaic. That's about all I could tell you without consulting a book. The following are shots from the Campanile. Good of them to have an elevator in it.



Basilica Cupolas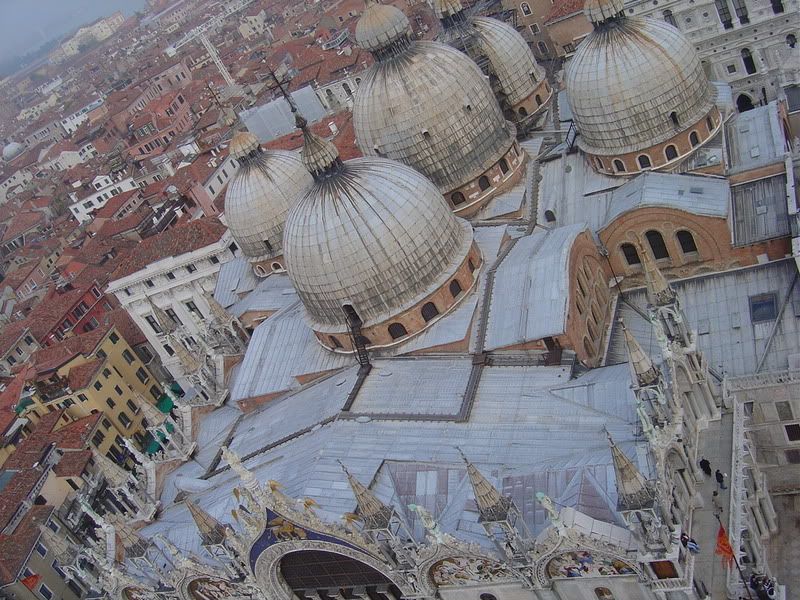 - Byzantine!



Northeast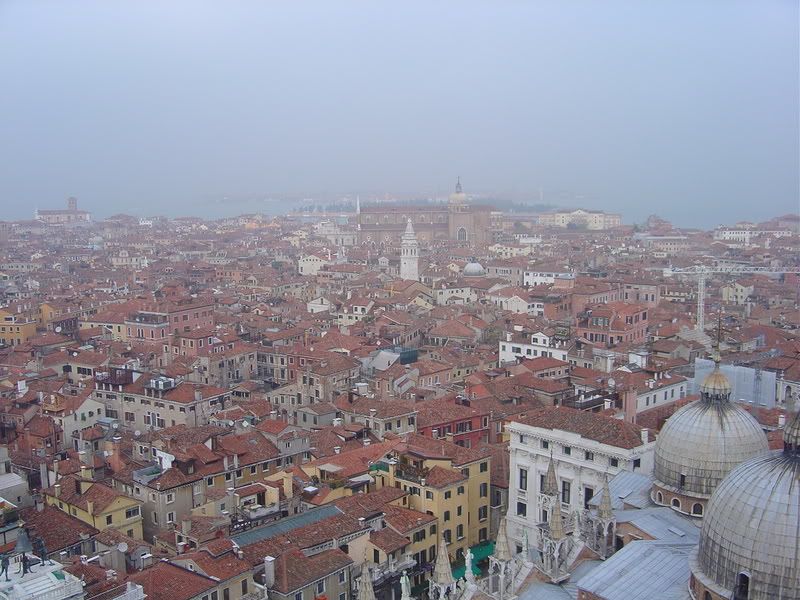 Piazza San Marco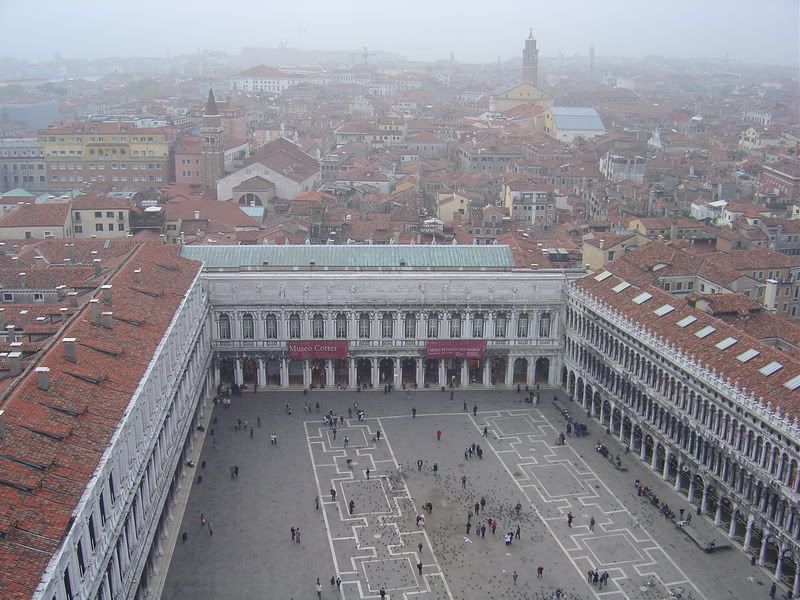 - This may be a rumor, but I understand that the gay community would use the marble outlines in the Piazza San Marco to go cruising. Basically, you'd look for other guys walking only on the marble lines.



Basilica San Marco, Palazzo Ducale & Torre dell'Orologio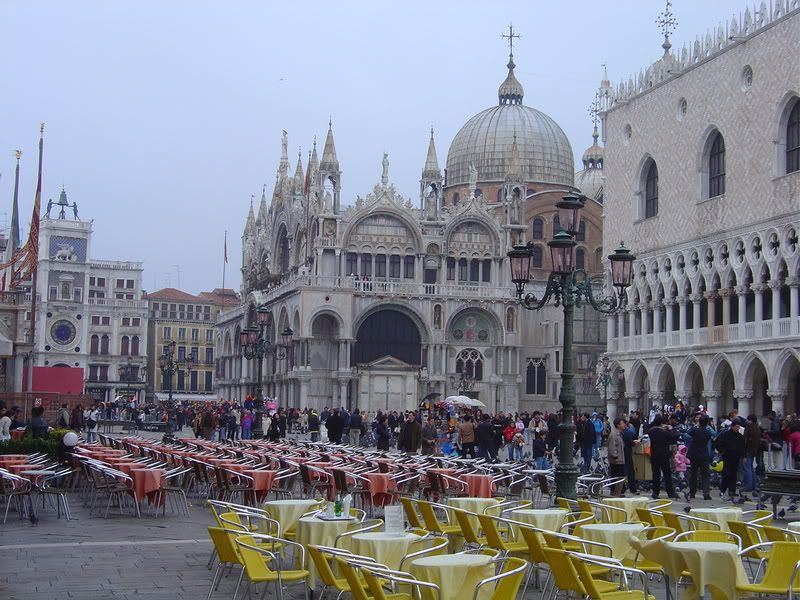 - Palazzo Ducale to figure in later.



Orologio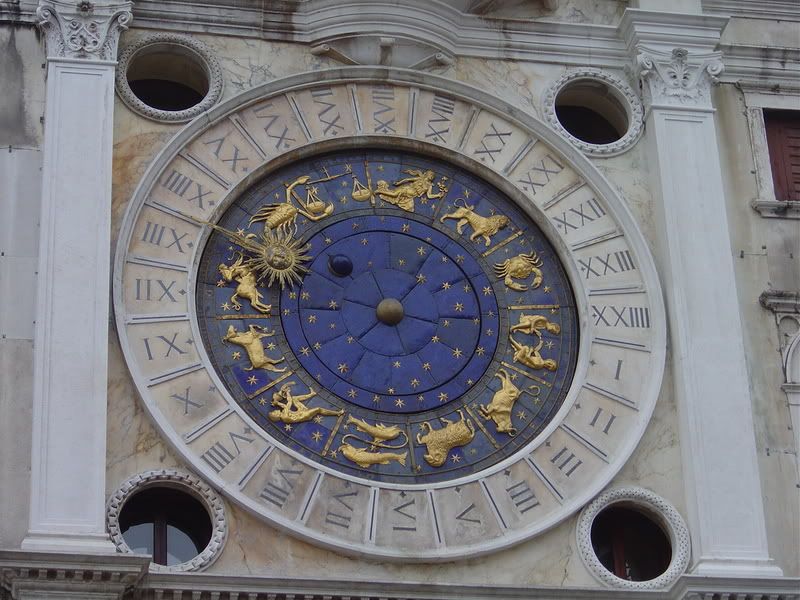 Saint Theodore slays a Dragon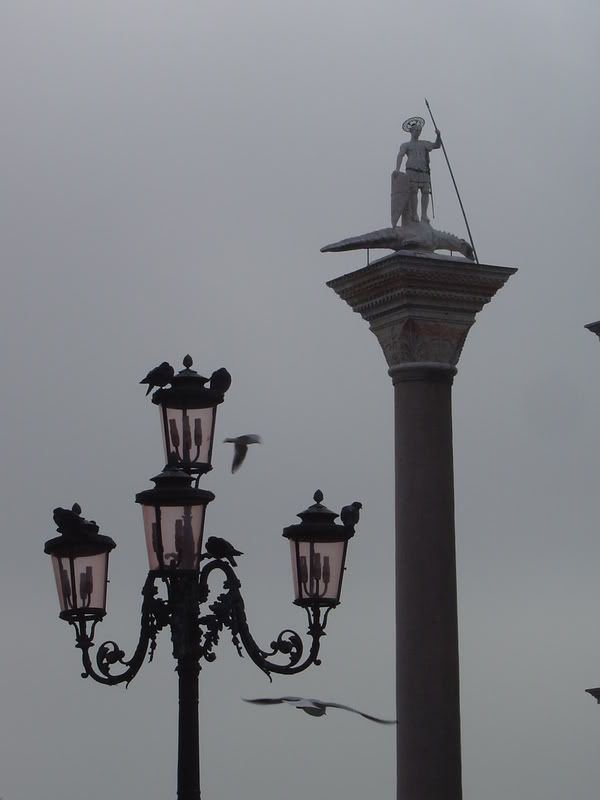 - I find it funny that Dragon Slaying figures into hagiography.

- That night I woke up around midnight to use the bathroom and I heard some singing from far off get closer and closer. I looked out my window and it was this gorgeous brunette singing opera and wandering the streets with her 2 friends. I was in Venice.