Scala del Bovolo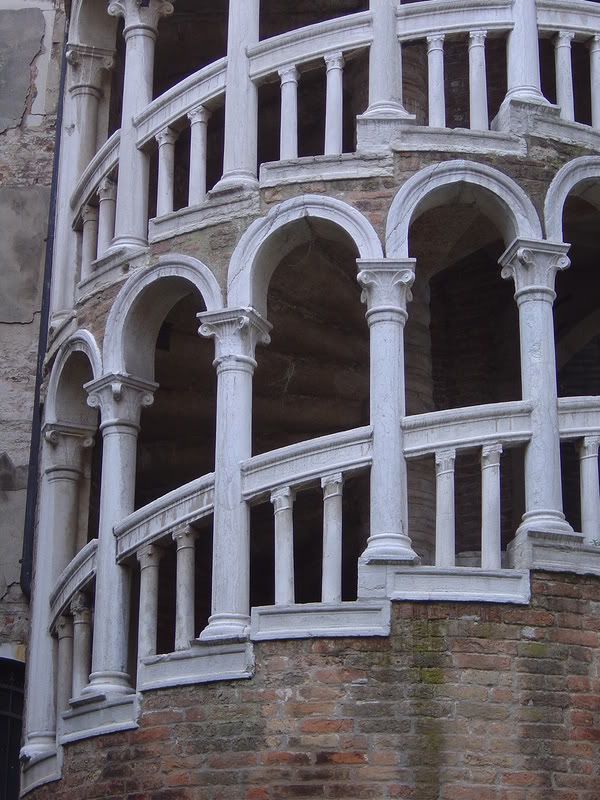 - The Staircase of the Snails, allegedly designed by Leonardo. I wanted to climb it but it was closed that day.

- That day we visited the Palazzo Ducale, but not without a ride down the Canal Grande and a bit of wandering.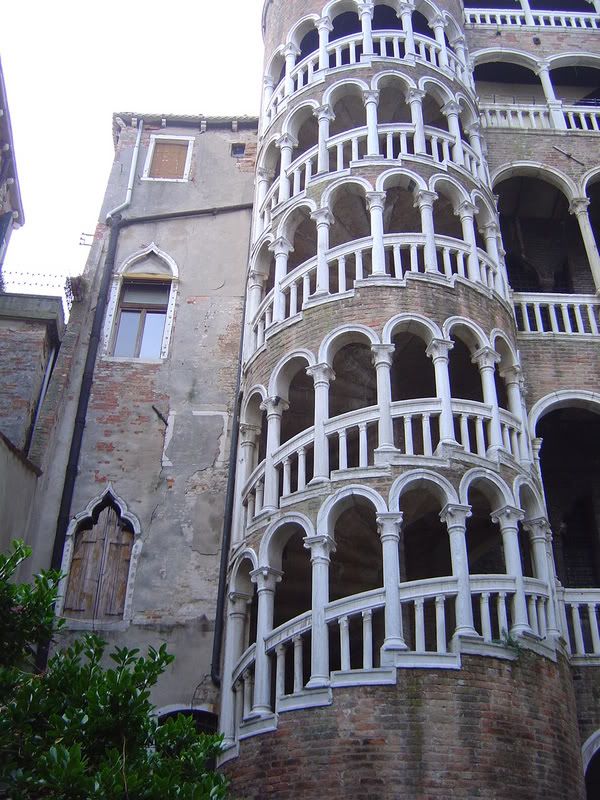 San Geremia from the Canal Grande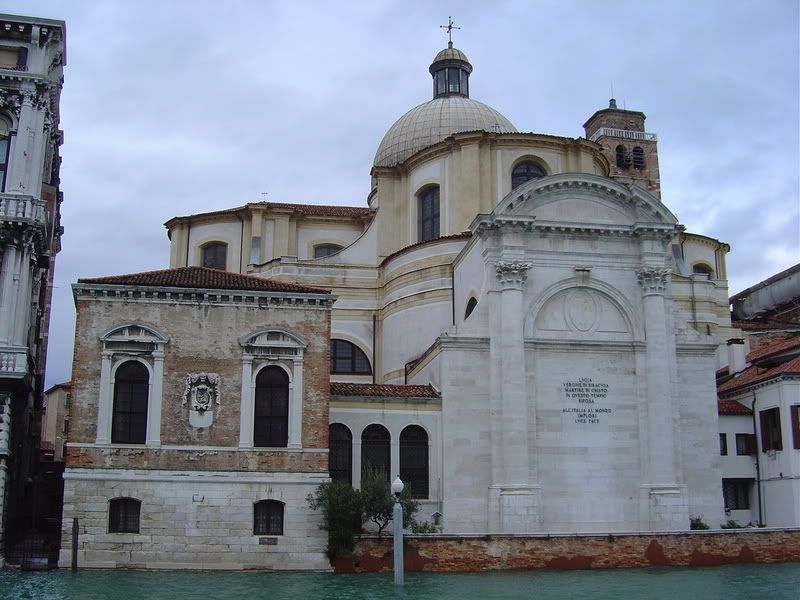 San Stae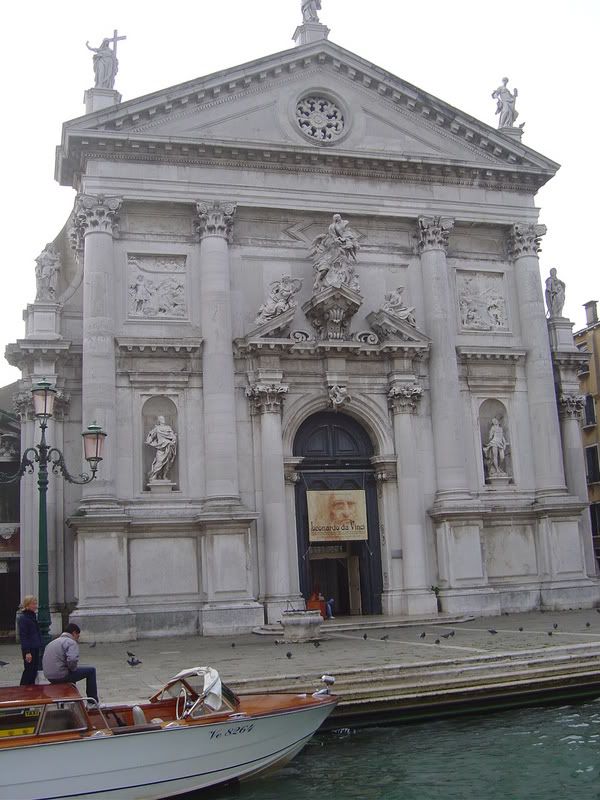 - San Stae is a church and it's an impressive sight from the Canal.



Fenice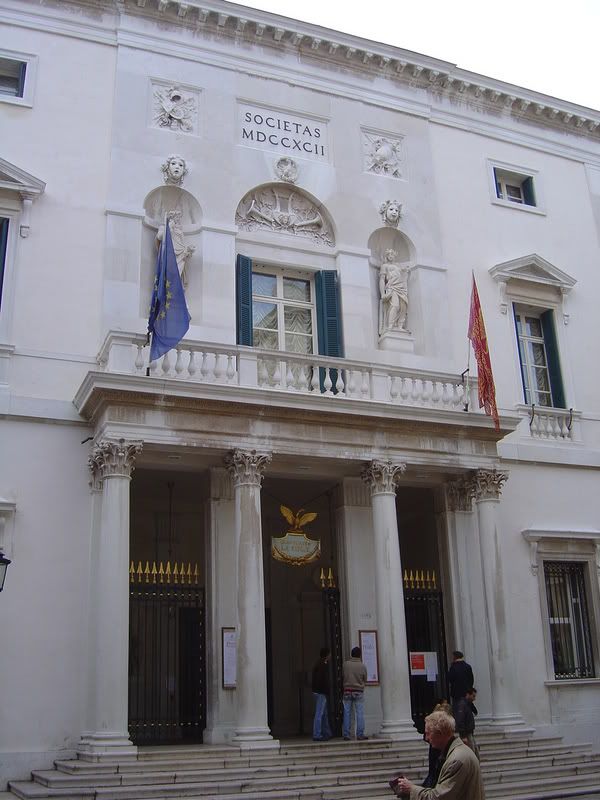 - The Fenice Theater, one of Italy's oldest opera houses. It was the victim of a controversial arson as detailed in City of Falling Angels.



Santa Maria della Salute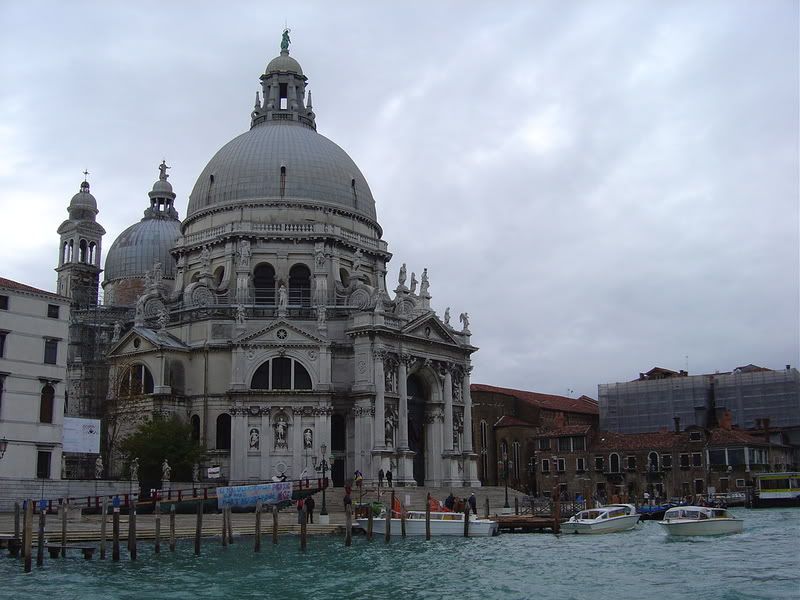 - Possibly my favorite architectural work in Venice.



Santos Redentore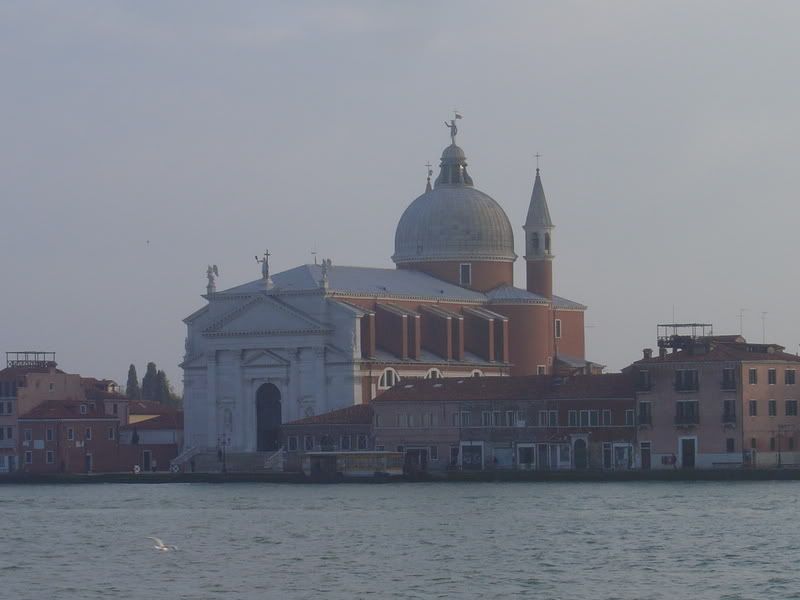 - On the island of Giudecca south of Venice. We never set foot there.



Palazzo Ducale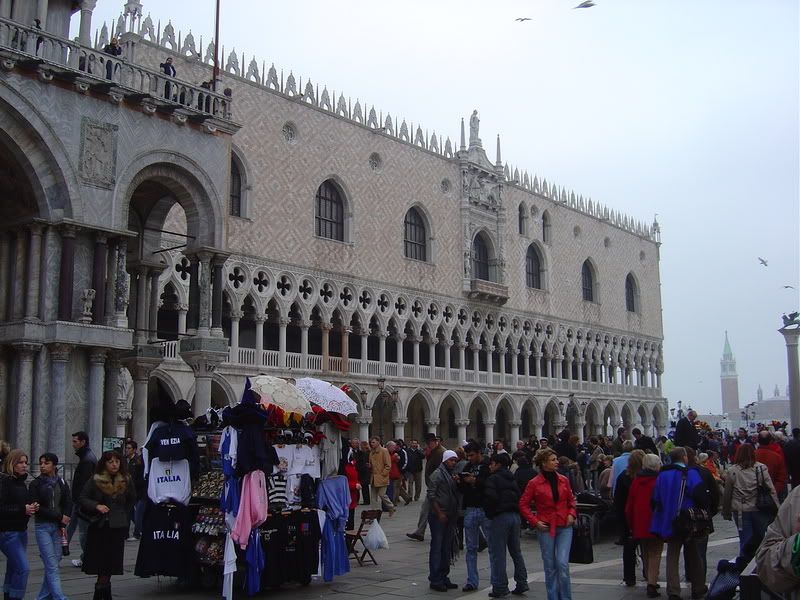 Ponte dei Sospiri


- The Bridge of Sighs. Venice was a pretty nasty place when it came to torture and corporal punishment. The Bridge of Sighs connected the Palazzo Ducale to its dungeon.



Interior of the Palazzo Ducale



- Note San Marco's Domes.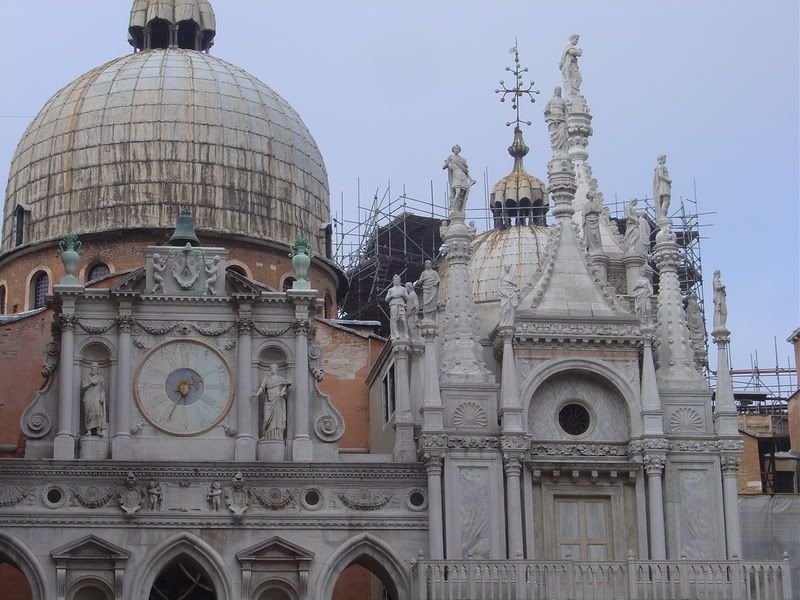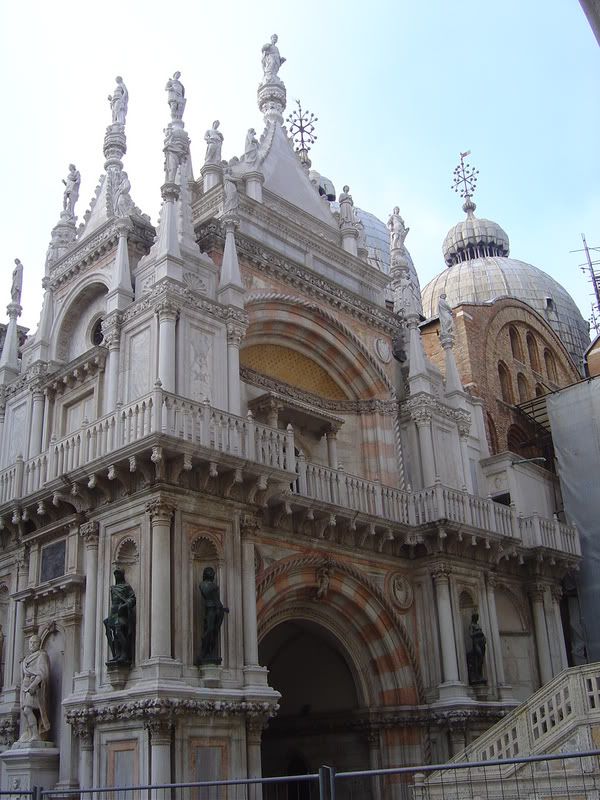 Scala dei Gigante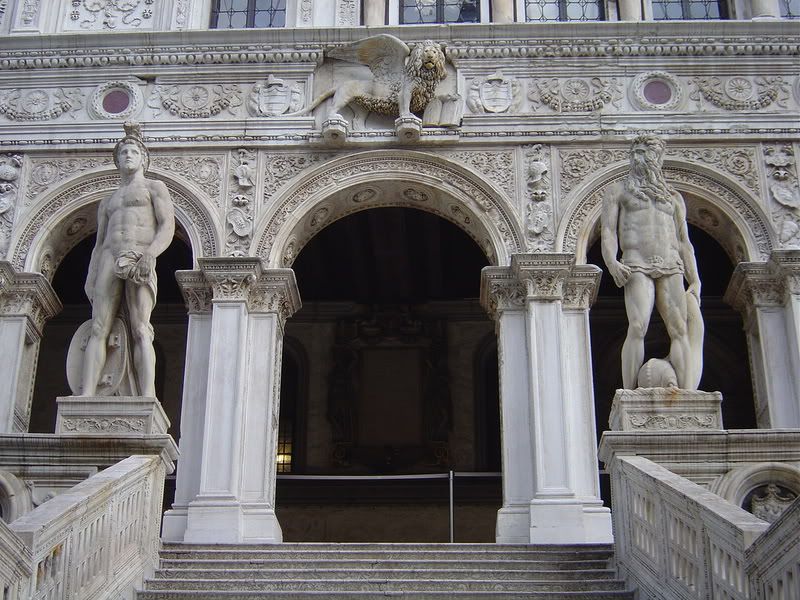 - Mars and Neptune flank the Staircase of Giants.

- We went to the Erotic Art Museum on the way home from the Palazzo Ducale. Meh... I liked the one in Hamburg better.

- That night we ate dinner at a promising restaurant, ma dov'e il mio secondo?!?!?!? They forgot our second courses. I was getting progressively upset at being ignored by the staff and having gotten through 2 bottles of wine didn't help. When they finally decided to check up on us, Christina tried to speak up, I cut her off, the waiter suddenly realized his mistake and I demanded the check. After this annoyance, we went to a gelateria near our hotel where we grabbed a couple of prosciutto, mozzarella and basil sandwiches (really, a divine combination). We ate them in the hotel, but we decided to head back to the same gelateria to get some gelato and drink some more. There were two people working, an Italian and an Australian girl by the name of Angie. Angie has probably told her story to every Anglophone who has set foot in that gelateria since she started working there about a week ago. What was particularly great was that she was a bit of a, how you say? Tramp? Further evidenced by a tattoo of an Australian Power Outlet on her lower back. PLUG IT IN!!! So, ya, she was fun. 2 Spritzes, 2 Prosecchi, a vodka tonic and a beer later, we went back to the hotel.